President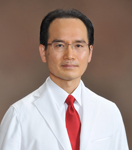 Following the 45th Annual Meeting of the Japanese Society of Intensive Care Medicine, I was honored to take over as President for a second term. I have tried my best to improve the Japanese Society of Intensive Care Medicine over the past two years. I wish to sincerely accept the evaluation from the members regarding whether or not I sufficiently demonstrated tangible results as well as whether or not I competently fulfilled the duties of President.
 There are many things to be achieved over the next two years, but my first goal is the public recognition of the Intensive Care Department. Intensive care physicians currently play a very important role in medical care. However, their role is still not well recognized, not only by the general public, but by the medical community as well. Our big goal is to establish an evaluation and position based on our activities. The first issue is that we cannot use the term "Intensive Care Department physicians" in describing our title. In order to become an independent department, there are several high obstacles that need to be to overcome. However, we have to set this as a clear goal and move forward. The one thing that is necessary above all else is putting an academic system in place.
 As you know, the medical specialist program for the basic diagnosis and treatment departments will start under the Japanese Medical Specialty Board from April this year. The Japanese Society of Intensive Care Medicine is a sub-specialty of the Japanese Society of Anesthesiologists and the Japanese Association for Acute Medicine. Although the program of the Japanese Medical Specialty Board will start later than the basic diagnosis and treatment departments, we must prepare to be able to respond at any time. It is also necessary to collaborate with the Japan Pediatric Society in terms of PICU. We held a joint conference with the Japanese Society of Internal Medicine last year. At this point in time, it is unknown what kind of indications have been made on the sub-specialty by the Japanese Medical Specialty Board. We are in preparation to be able to correspond as soon as notice is received from the board. Regarding the medical specialist textbook for intensive care physicians, the second edition was published and preparations for the third edition have also begun. We are developing systems of e-learning and e-testing for refreshing knowledge as well. We have focused on improving not only classroom lectures, but also practical seminars. Each time, many physicians, nurses, and other health-care providers participate in these events. Going forward, we will further improve practical seminars and spare no effort in providing support to the holding of such seminars at branches. I would like to work on these so that many members can easily participate. In this way, medical specialist education has been significantly improved.
 As the academic system is in place, what is missing is the response from the students. Intensive care medicine courses were opened and some professors of intensive care medicine were established. It is very important that we have a place to provide education on what intensive care medicine is from the medical school period. In order to promote this, the existence of a textbook which can be used in lectures is essential. Although a book for medical specialists has been prepared as mentioned above, unfortunately, there is no textbook which can be recommended to be read by students. This is a major issue for the society. This is one of the goals which we would like to achieve over the next two years.
 Close collaboration with other academic societies is also an important issue. Other academic societies here refers to academic societies of occupations other than physicians. In order to include medical treatment fees in specific intensive care units, the involvement of multiple professions is also essential. Going forward, along with nurses and clinical engineering technicians, collaboration with academic societies such as rehabilitation and pharmacists will become important. It is believed that the Japanese Society of Intensive Care Medicine will become increasingly important by working closely and making communication more intense with academic societies of multiple professions.
 I am prepared to continue working hard to develop the Japanese Society of Intensive Care Medicine. I appreciate the continued support and encouragement of our members. I also appreciate your honest opinions for the continued development and advancement of our society.
Masaji Nishimura
Chair of the Executive Board
The Japanese Society of Intensive Care Medicine