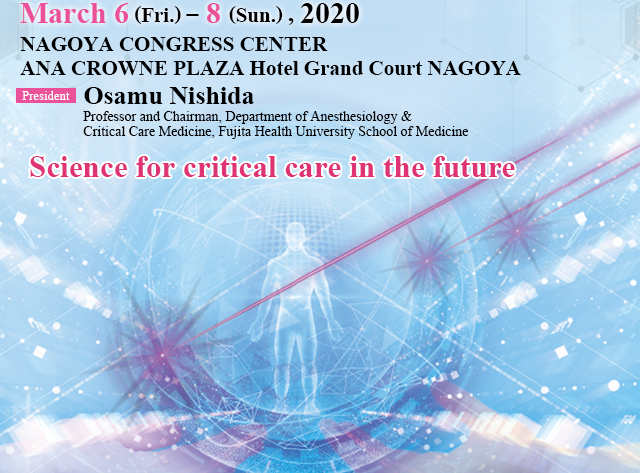 Regarding the 47th Annual Meeting of the Japanese Society of Intensive Care Medicine
February 26, 2020
We regret to announce you that the 47th Annual Meeting of the Japanese Society of Intensive Care Medicine, scheduled from Friday, March 6 to Sunday, March 8, 2020, at Nagoya Congress Center and ANA CROWNE PLAZA Hotel Grand Court NAGOYA, will be postponed.
This is due to the increased number of COVID-19 infection, and as a result of the board committee meeting that the priority must be given to the clinical sites.
Alternative presentation method will be informed once it is decided.
We deeply apologize for giving you the announcement just before the meeting, and inconveniences caused.
We hope the situation will improve very soon and ask you for your generous understanding for our decision.
47th Annual Meeting of the Japanese Society of Intensive Care Medicine
The president
Osamu Nishida
The Japanese Society of Intensive Care Medicine
The President
Masaji Nishimura